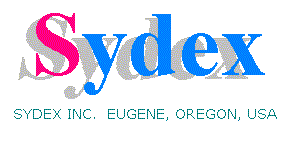 Does this sound familiar?

Way back in the 1970's, when you were a budding literary power-to-be, you started working on the Great American Novel on your trusty Brother word processor, but life's priorities being what they are, you put your magnum opus away for another day.

Now, the kids are grown and you've got some free time, so you'd like to resurrect your earlier work. The Brother has disappeared with a long-forgotten garage sale, but you still have the trusty floppy disks you used.

But, there's a problem. When you put the Brother floppy in your PC, Windows swears that the diskette is unformatted. No one you talk to knows how to get your precious prose off that hunk of plastic and you're thinking that you may have the makings of the Great Lost American Novel.

Take heart--we can help!

We've been working with floppy disks (or diskettes, if you will) for 20 years. We have the know-how and the equipment to find your valuable data and get it back to you in a format that you can use.

No matter if you're a manufacturer resurrecting an old design or a mining operation trying to find old survey data or if you're just trying to find out exactly what your father spent his time on back in the days of "The A Team", give us a call!

Even if you've discovered a bunch of diskettes or tapes (yes, we do tapes too!) in the attic and you can't for the life of you figure out where they came from, it's no problem for us.

We've seen it all--8" 5.25&quot, 3.5" 2.5" diskettes, DC-300, DC-600, DC-6150, DC-6250, DC-2000, DC-1000 tapes, whatever, we can probably ferret the data from them.

We'll examine your floppies or tapes for no charge and quickly get back to you to give an estimate. Our rates are surprisingly reasonable and we give volume discounts.

So why not see what we can do for you? From Adtek to Z-Nix, we've got the field covered.
---
If your interest is forensics, please note that we just don't convert "files". We can retrieve deleted data, "slack" and old directory entries, no matter what the original filesystem was.
To find out more about us and what we do, please click on one of the following links:

Sydextm is a trademark of Sydex, Inc.
We do floppy conversion (diskette conversion), we can copy any diskette. We have special hardware for reading non-PC floppies. . If it's on diskette, we can handle it. We can handle DC-300, DC-600, DC-1000, DC-2000, DC-6150, DC-6250, 8 mm, and DAT data backup tapes.
We also have a special-purpose diskette driver, SYDEXFDD, that works with any windows platform, from Windows 95, 98, ME, NT, 2000 and XP. Please feel free to ask about licensing.
We've written many forensic tools used by governments and corporations the world over. We're available for forensics consultation, particularly in the area of diskettes/floppies and hard disks.
We can do data archaeology for you, no matter how obscure or old the media.